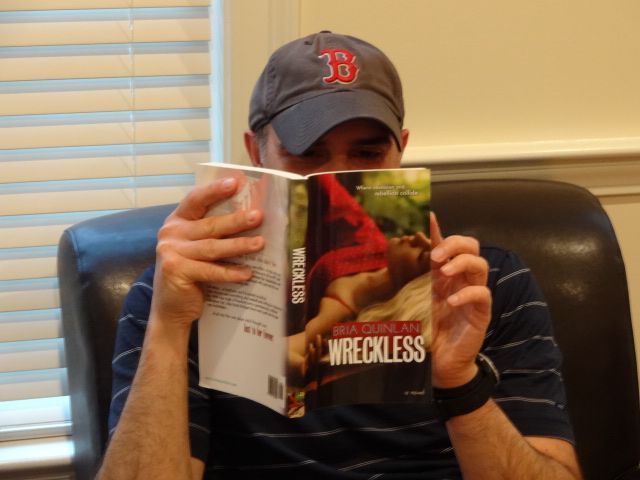 WHAT IS WINE GUY THINKING???
Yeah, I never know either… BUT, maybe you do!
Just comment with a caption for the picture for a chance to win a copy of WRECKLESS.
A super-secret judge will be picking her favorite caption.
Keep it PG folks, this is a YA show 🙂
SO, WHAT WAS HE THINKING??
Wine Guy had a few things to say about this contest:
1. Bria, how do you talk me into these things… besides just doing them and then telling me after the fact?
2. You guys are really funny!
3. Just a reminder: Bria and I aren't dating. I'm completely single.
He picked: MACKENZILEE: "Where obsession and rebellion collide…" Sounds like my love of the Red Sox.
But, what was he REALLY thinking? He claims:
Huh? Wonder what I should grill for dinner tonight.